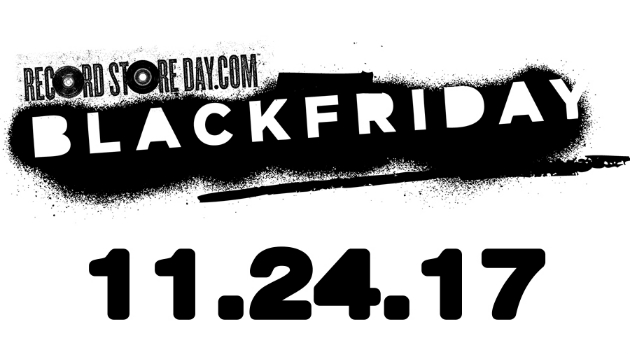 Courtesy of Record Store DayThanksgiving is tomorrow, and following on the heels of the festive holiday is the 2017 edition of Record Store Day's Black Friday event on November 24. As usual, a wide variety of cool limited-edition vinyl discs will be available exclusively in independent record stores, including releases by Paul McCartney, Rush, Queen, The Doors and U2.
McCartney has two seven-inch singles that will be available on Black Friday, both featuring a rendition of his holiday classic "Wonderful Christmastime" backed by The Roots on the A-side. One is pressed on red vinyl and features Norah Jones performing the song "Peace" on the flip side, and the second comes in green vinyl and has The Decemberists covering Big Star's "Jesus Christ" on the B-Side.
Rush's contribution to the campaign is a seven-inch single featuring "Closer to the Heart" backed with "Madrigal," both tracks from the 1977 album A Farewell to Kings.
Queen's offering is a 12-inch single featuring the classics "We Are the Champions" and "We Will Rock You" and celebrates the 40th anniversary of the band's News of the World album.
The Doors' Black Friday release is a remastered, two-LP version of the band's 1970 Absolutely Live album pressed on midnight-blue vinyl.
U2 is issuing a 12-inch single featuring the album version of "The Blackout" — from the band's forthcoming studio effort, Songs of Experience — plus a remix of the track by producer Jacknife Lee.
Other 2017 Record Store Day Black Friday releases include discs from Chuck Berry, Blue Oyster Cult, Tommy Bolin, The Byrds, Cheap Trick, The Grateful Dead, Janis Joplin, Greg Lake, Iggy Pop, Procol Harum, Lou Reed, Southside Johnny, Queen drummer Roger Taylor, Toto, Twisted Sister, Utopia, Neil Young and Frank Zappa.
Visit RecordStoreDay.com to check out the full list.
Copyright © 2017, ABC Radio. All rights reserved.