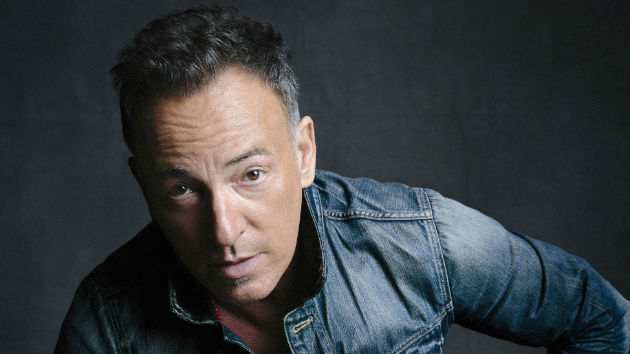 Credit: Danny ClinchMore than four decades into his career, Bruce Springsteen continues to excite and intrigue music fans. So perhaps it's no surprise that People magazine included The Boss on its list of the "25 Most Intriguing People of 2017."
People points out that Bruce was chosen for the tally because after publishing a bestselling memoir, Born to Run, in 2016, he's now "the hottest ticket on the Great White Way," thanks to his Springsteen on Broadway show. The intimate series of performances, which premiered in October, has been extended all the way through June 2018.
The 68-year-old Rock & Roll Hall of Famer told People that he has no plans to put away his guitar anytime soon. "I've got a job where thousands of people call my name," he said. "Why would I retire from that?"
Others who appear on People's "Most Intriguing" list include pop stars Arianna Grande and Rihanna, rapper Cardi B, country singer and The Voice host Blake Shelton, Prince Harry and Meghan Markle, Joe Biden, John McCain, Julia Roberts, Jordan Peele, Nicole Kidman, Jimmy Kimmel, Colin Kaepernick and Gal Gadot.
Copyright © 2017, ABC Radio. All rights reserved.