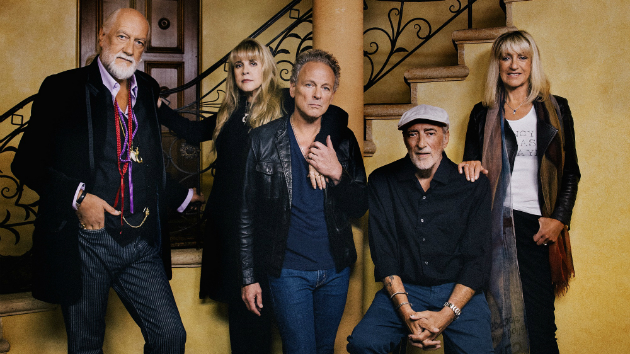 Credit: Danny Clinch
Credit: Danny ClinchLindsey Buckingham apparently is going his own way. According to a statement from Fleetwood Mac, the singer/guitarist will not be joining his famous group when it heads out on a fall tour, details of which will be announced soon.
Replacing Buckingham will be two other well-known musicians: Tom Petty & the Heartbreakers guitarist Mike Campbell and Neil Finn of Crowded House and Split Enz fame.
"Fleetwood Mac has always been about an amazing collection of songs that are performed with a unique blend of talents," explains founding drummer Mick Fleetwood. "We jammed with Mike and Neil and the chemistry really worked and let the band realize that this is the right combination to go forward with in Fleetwood Mac style."
The band adds, jointly, "We are thrilled to welcome the musical talents of the caliber of Mike Campbell and Neil Finn into the Mac family. With Mike and Neil, we'll be performing all the hits that the fans love, plus we'll be surprising our audiences with some tracks from our historic catalogue of songs."
The statement ends by saying, "Lindsey Buckingham will not be performing with the band on this tour. The band wishes Lindsey all the best."
Buckingham joined Fleetwood Mac with his then-girlfriend Stevie Nicks in 1975, and the duo became part of the band's most successful and best-known lineup, along with Fleetwood, bassist John McVie and singer/keyboardist Christine McVie.
Lindsey was a member of the group from 1975 to 1987, and then again from 1996 to the present. Last year, Buckingham released a collaborative album with Christine McVie and the two singers supported the record with a major tour.
Fleetwood Mac last performed together in January at the MusiCares Person of the Year Gala honoring the band at New York's Radio City Music Hall.
Copyright © 2018, ABC Radio. All rights reserved.