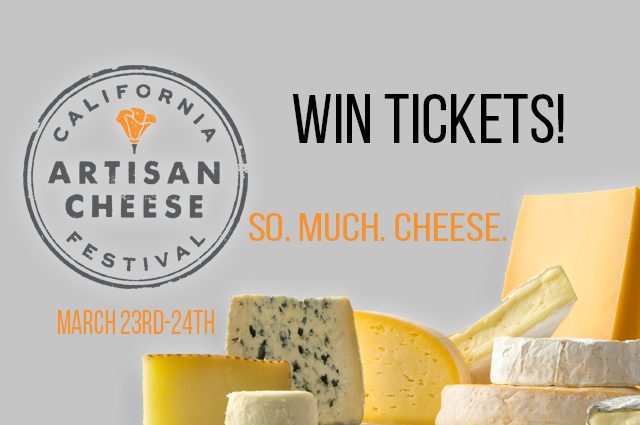 The Artisan Cheese Festival returns March 23rd – 24th!
It'll be a weekend of cheesy goodness when the Artisan Cheese Festival makes its return!
This year, the Cheese Tasting & Marketplace event will take place at the Grace Pavilion at the Sonoma County Fairgrounds. The Artisan Cheese Tasting & Marketplace brings together more than 100 artisan cheese and food producers, winemakers, brewers, cider makers, distillers and chefs who will offer their hand-crafted cheeses, and delectable products that complement cheese. Taste, sip, and explore!
Plus, don't miss out the "Cheese, Bites, and Booze" event on March 23rd at 6 PM at the Jackson Family Wines Airplane Hangar and Sonoma Jet Center! Taste the best artisan cheese, wine, beer, cocktails, and spirits, while enjoying live music and good company!
Want to go for free? We've got a few ways for you to win your way in!
Listen in all week to The Danny Wright Show to win a pair of tickets to the "Cheese, Bites, and Booze" event!
You can also enter by texting the word "CHEESE" to 59457 or by visiting the

97.7 The River Facebook page!
For more details and to buy tickets for ALL of the Artisan Cheese Festival, click HERE!