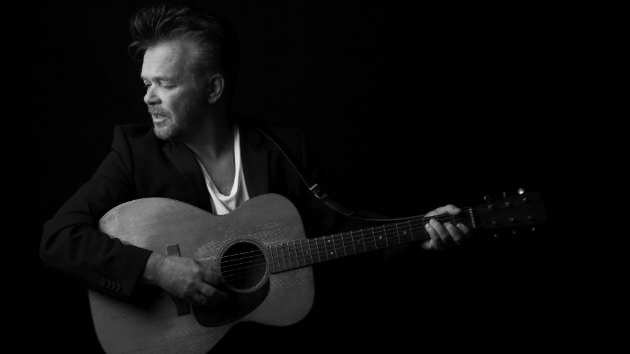 Credit: Marc Hauser
Credit: Marc HauserJohn Mellencamp will be honored with the fifth Woody Guthrie Prize on August 30 as part of a special event focusing on the heartland rocker held at the Fly Loft activity space in Tulsa, Oklahoma.
The award is presented annually by The Woody Guthrie Center in Tulsa to an artist whose work reflects that of the late folk musician, who wrote with compassion about the struggles of common men and women and championed human rights.
"The Woody Guthrie Center is proud to recognize John Mellencamp for his incredible achievements as he continues the work of Woody Guthrie," says the Center's executive director, Deana McCloud. "Artists working as activists ensure that Woody's legacy is alive and well, and this award was established to not only recognize achievement, but to remind us all about the importance of taking a stand on human rights issues."
The presentation also will feature a Q&A between Mellencamp and music journalist and broadcaster Bill Flanagan, as well as a preview of a special exhibit titled "MELLENCAMP" curated by the Rock & Roll Hall of Fame that will open at the Center on August 31.
The exhibition will feature more than 100 pieces of memorabilia items related to Mellencamp's life, music and art. Among the items that will be displayed are a selection of John's paintings; his 1966 Honda Scrambler 305 motorcycle; various photos; an acoustic guitar he used on stage and in the studio from the 1970s to the '90s; and handwritten lyrics to such memorable tunes as "Small Town," "R.O.C.K. in the U.S.A." and "Cherry Bomb."
Tickets for the Woody Guthrie Prize event go on sale Friday, July 20, and can be purchased at the Center or by calling 918-574-2710. Previous recipients include Mavis Staples, Kris Kristofferson and the late Pete Seeger.
Copyright © 2018, ABC Radio. All rights reserved.