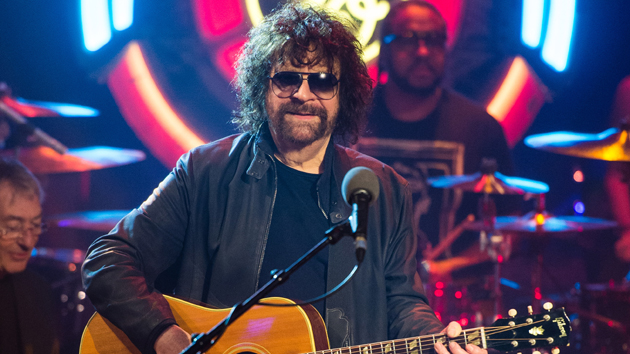 Jeff Lynne of ELO (Jeff Spicer/Getty Images)
Jeff Lynne of ELO (Jeff Spicer/Getty Images)Electric Light Orchestra founder Jeff Lynne, Pretenders frontwoman Chrissie Hynde, Beach Boys member Mike Love, and Cat Stevens are among the nominees for induction into the Songwriters Hall of Fame this June.
A songwriter qualifies for induction 20 years after the first commercial release of a song, with nominees split among so-called Performing Songwriters — like Lynne, Hynde, Love and Stevens –and behind-the-scenes Songwriters.
Other Performing Songwriter nominees include Mariah Carey, Annie Lennox and Dave Stewart of Eurythmics, and Missy Elliott, who's the first female rapper to be nominated for induction. Country star Vince Gill, reggae star Jimmy Cliff, Tommy James of "I Think We're Alone Now" fame, Americana singer/songwriter John Prine, and R&B star Lloyd Price are also nominees.
On the Songwriter side, nominees include the talented folks who wrote or co-wrote hits like The Monkees' "Last Train to Clarksville," Tony Orlando and Dawn's "Tie a Yellow Ribbon," Gary Puckett's "Young Girl," The Carpenters' "Rainy Days and Mondays," Deniece Williams' "Let's Hear It for the Boy," Kenny Loggins' "Footloose," The Eagles' "Already Gone" and "Peaceful Easy Feeling," and Glenn Frey's "You Belong to the City."
The voting will continue through December 17 and the finalists will be inducted during a gala ceremony on June 13.
Copyright © 2018, ABC Radio. All rights reserved.