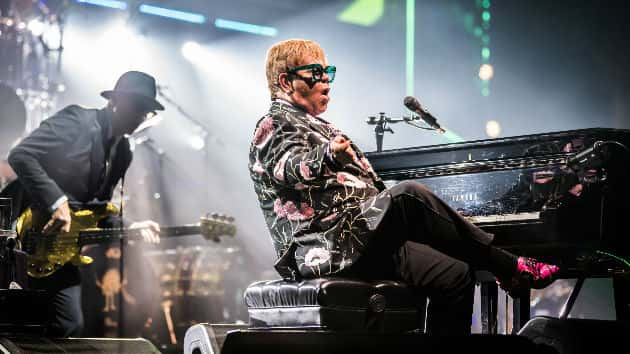 Ben Gibson/Rocket Entertainment
Ben Gibson/Rocket EntertainmentIn late November, Elton John will be heading Down Under for the Australian leg of his tour, which will last through the beginning of February 2020.
Since he plans to spend so much time in the country, the pop-rock legend reportedly is looking for one place that he can use as a base in Australia while he and his family are there. But finding an appropriate place may be easier said than done.
The Sydney Morning Herald reports that Elton is searching for a "very large home" in some of Sydney, Australia's most upscale neighborhoods, and it needs to be able to accommodate him, his husband David Furnish, their two sons Zachary and Elijah, and an army of nannies, chefs, personal assistants, bodyguards and other staff.
And unfortunately, the paper claims that Elton's Down Under trip will coincide with an extended visit by U2, who are planning an Australian tour that's yet to be announced. The Irish band's four members and their families all want to stay in Sydney during their time in Australia, so they'll each need a mansion, too.
An insider told the paper, "These guys are talking $10,000-a-night houses. There just isn't that many of them available in Sydney."
Copyright © 2019, ABC Radio. All rights reserved.