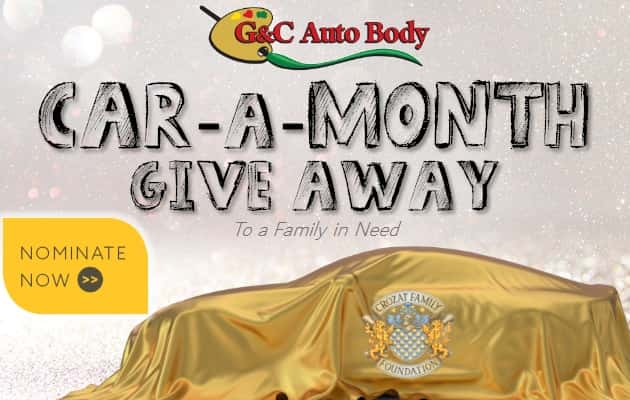 Our friends at G&C Auto Body and the Crozat Family Foundation are back at it.
Ruby of Santa Rosa came in to the studio thinking she was a finalist… but she was actually this month's recipient!! Check out her story!
and the moment she found out her and her family now have a quality working car…
G&C Autobody & The Crozat Family Foundation have a history of helping families who have hit a pothole in the road of life, by offering up this Car-a-Month give-away and nomination process in the North Bay. Make sure you nominate someone today!