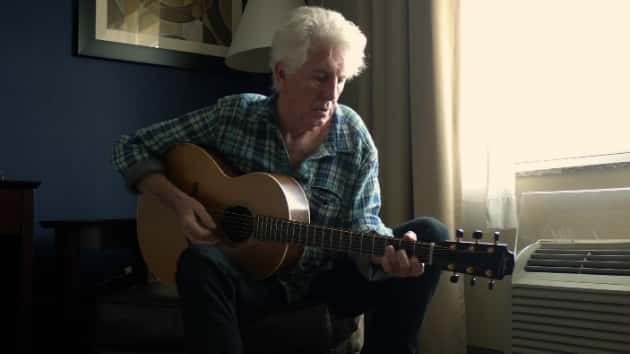 Credit: Amy Grantham
Credit: Amy Grantham
It's been several years since Graham Nash had a falling out with his longtime musical collaborator, David Crosby, which has resulted in an indefinite hiatus for Crosby, Stills & Nash.
Unfortunately for CSN fans, Nash tells ABC Radio that, while he appreciates the great music he made with Crosby, he has no intention of ever reuniting with his former band mate.
"No, it's never gonna happen again," Graham insists. "But look what we did in 50 years."
Meanwhile, Nash reveals that he's seen the new documentary focusing on Crosby's life and career, David Crosby: Remember My Name.
"It made me sad," Graham says the film, which includes segments in which David's discusses his fractured relationships with several of his famous ex-band mates, his deteriorating health and his prolific recent solo musical endeavors.
"I won't miss David, but I certainly will miss the music," Nash admits. "And quite frankly, [the movie] just seemed like a video obituary to me."
While no new music or tours may be in the offing from CSN or Crosby, Still, Nash & Young, Graham says he's been going through the groups' archival concert recordings looking for "stuff that was interesting" to release.
Nash reveals that the band members recently settled a dispute with their record label giving them access to "a tremendous catalog of live shows" recorded over the last 50 years. The 77-year-old folk-rock legend points out that the material also included the demos that were featured on his 2018 compilation, Over the Years…
As previously reported, Nash kicks off a U.S. fall solo tour on September 20 in Morristown, New Jersey. Check out all the dates at GrahamNash.com.
Copyright © 2019, ABC Radio. All rights reserved.