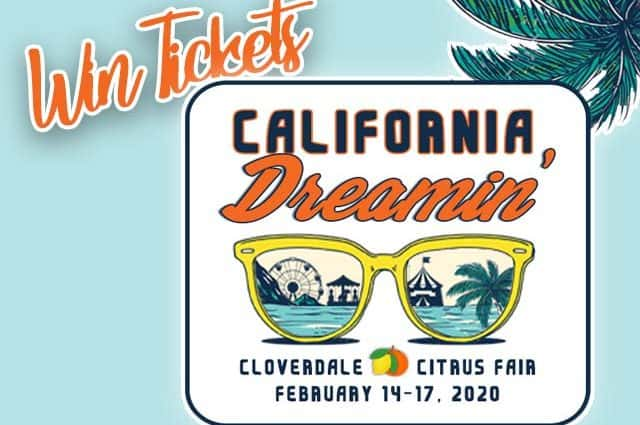 THE CLOVERDALE CITRUS FAIR RETURNS
JOIN IN ON THE FUN FEBRUARY 14TH – 17TH
THIS YEAR'S THEME IS "CALIFORNIA DREAMIN'" AND THE FESTIVITIES ARE HAPPENING RAIN OR SHINE
ENJOY LIVE MUSIC, DELICIOUS FOOD, AND CARNIVAL RIDES!
GET UP CLOSE AND PERSONAL WITH ADORABLE ANIMALS IN THE LIVESTOCK AREA AND THE FRIENDLY FARM AG-VENTURE!
FRIDAY IS SENIOR'S DAY; SATURDAY IS PARADE DAY; SUNDAY IS FAMILY DAY; AND MONDAY IS KID'S DAY!
WIN TICKETS ALL WEEK LONG ON THE 97.7 THE RIVER FACEBOOK PAGE!
MORE DETAILS HERE!