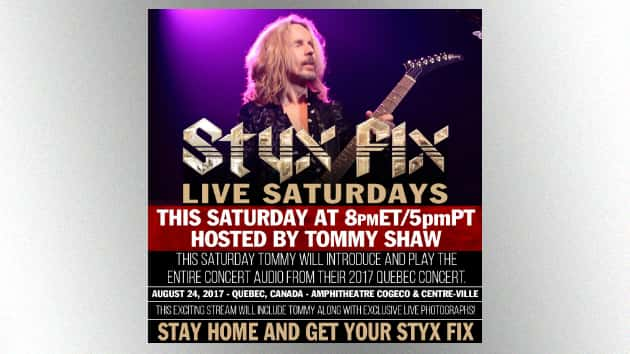 Courtesy of Styx
Courtesy of StyxStyx are treating fans who are stuck at home this weekend due to the COVID-19 pandemic to a special streaming concert event that will available exclusively Saturday night at the band's official YouTube channel at 8 p.m. ET/5 p.m. PT.
The event, dubbed "Styx Fix," will feature the audio of an August 2017 show that the veteran rockers played in Trois-Rivières, Canada, accompanied by photos and videos. The presentation will also be hosted by Styx singer/guitarist Tommy Shaw.
The band is asking fans who watch the presentation to donate to the Rock to the Rescue charity to aid its work in supporting those affected by the coronavirus crisis. Rock to the Rescue was founded by Shaw and REO Speedwagon's Kevin Cronin in 2001 following the 9/11 terrorist attacks.
Meanwhile, Styx have postponed or canceled nearly all of its concerts scheduled through early May. Visit StyxWorld.com for more information.
Copyright © 2020, ABC Audio. All rights reserved.