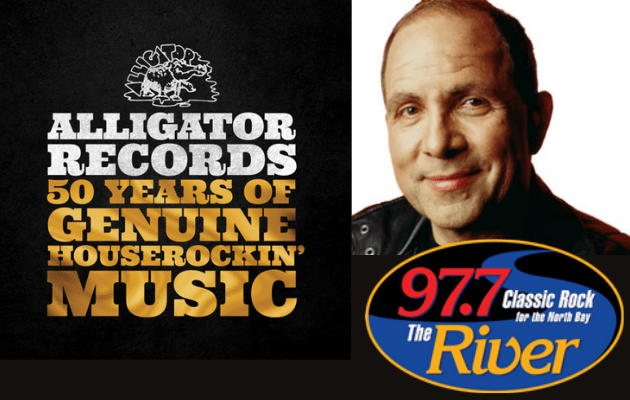 Lobster chats with Bruce Iglauer celebrating 50 years of Alligator records!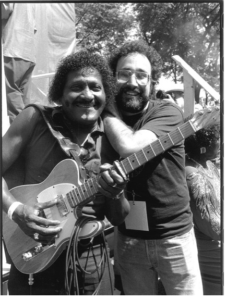 Bruce Iglauer with the Master of the Telecaster – Albert Collins
Part 1
Part 2
Part 3
"You could say that Alligator Records was born in a little neighborhood South Side Chicago bar in January of 1970, almost two years before the label's first release. That's the first time I was overwhelmed by the most joyful, exhilarating, spirit-lifting music of my life—the blues of Hound Dog Taylor & The HouseRockers. It was at Florence's Lounge, on a gritty side street of run-down houses, on a snowy Sunday afternoon.
I had pushed my way into the dancing, happy crowd of neighborhood people. They had come here to cut loose on the weekend and celebrate their shared "down home" roots in the Mississippi Delta, and to forget about their low-paying jobs and hard life in one of the poorest parts of the city. Once they had figured out that I wasn't a cop, they weren't concerned about the longhaired, bearded "hippie" among them. They were having too much fun.  And I, a young blues fan who had come to Chicago to immerse himself in the music he loved, thought, "This band has got to be recorded." And so, in the spring of 1971, I started Alligator Records to record an album by my favorite musicians. It was called simply Hound Dog Taylor & The HouseRockers. Now, 50 years and over 350 albums later, Alligator Records is still releasing recordings by my favorite musicians."
If you want to know more about their releases, visit www.alligator.com.