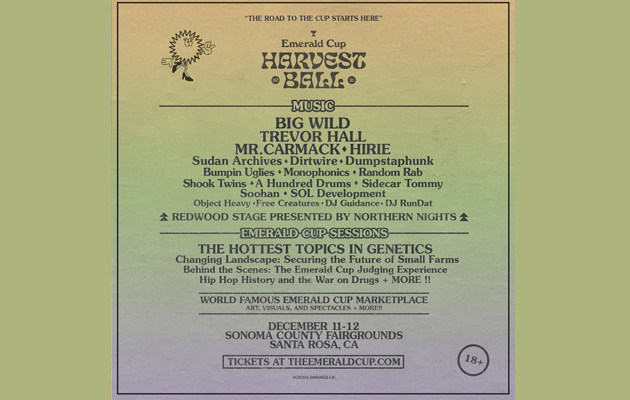 The Emerald Cup Harvest Ball is coming to the Sonoma County Fairgrounds December 11th and 12th!
With LIVE music from BIG WILD, Trevor Hall, Mr. Carmack, Hirie and more!
With Emerald Cup Sessions on genetics and more! Plus the world famous Emerald Cup Marketplace with art, visuals, spectacles and more!
Tickets are on sale HERE
Got a shot to win tickets with Danny Wright all week! Every day at 7:40 a winner will be picked for a weekend pass! One winner will be upgraded to an Emerald VIP weekend pass that includes access to a VIP cash bar, 2 meals a day from the specialty food trucks on side, merch, parking and… VIP only restrooms!