97.7 The River and Roger Farah of Cross Country Mortgage are teaming up to recognize local community heroes in the North Bay.
Do you know someone who goes above and beyond to volunteer to help the community? A first-responder who helped save a life during the wildfires? Someone who rescues animals?
We want to hear all about them! Below, you'll find a submission form to let us know about a local hero!
Each month, we will recognize a hero and reward them with a $100 gift certificate to a local restaurant and a custom Community Hero plaque!
Tell us about a hero in your life!
Brought to you by Roger Farah with Cross Country Mortgage.  Roger is an avid 97.7 The River, listener and retired Santa Rosa Firefighter.   With Over 23 years of mortgage experience, Roger is ready to help you with your next mortgage.  He offers a preferred mortgage savings plan to members of Rohnert Park Chamber and Petaluma Chamber, saving up to $2,248 of your costs.  Call Roger for your next home loan at 707.322.1100 www.WineCountryLender.com NMLS 508446, CORP NMLS3029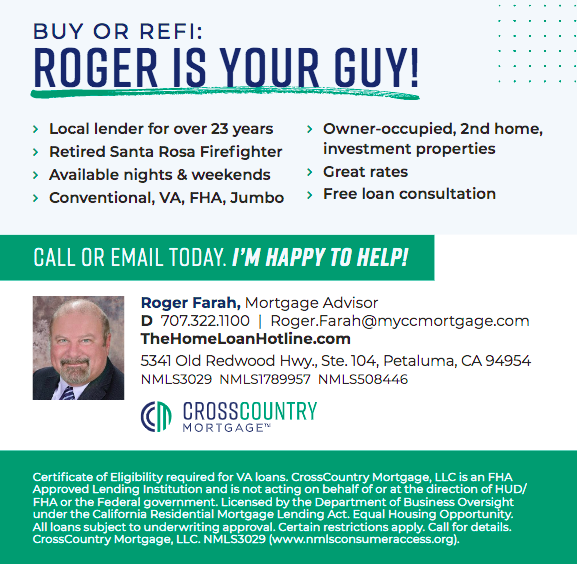 This contest is expired.