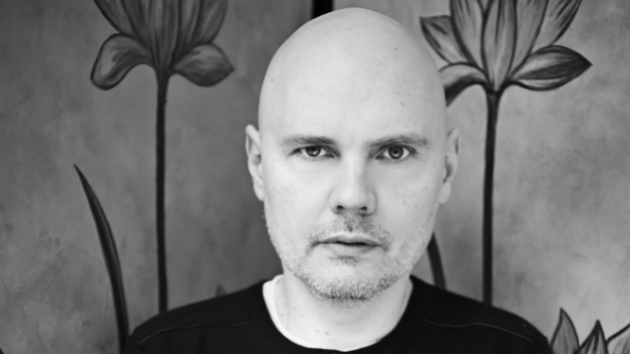 Credit: Scarlet Page
Credit: Scarlet PageOn the Smashing Pumpkins' tour last year, frontman Billy Corgan reunited with drummer Jimmy Chamberlin and guitarist James Iha, leading to speculation that the band's original lineup, which also included bassist D'arcy Wretzky, might reunite. In a new interview with Rolling Stone, Corgan admits that the idea of a reunion tour has been "knocked about," put nothing has been set in stone.
"There's certainly gears that turn and things get waved around," he says. "But until it's inked, I'm in the dark as much as anybody."
"But I'll say this and I mean it: If we never play a note together again, that's OK," Corgan adds. "I'm way, way more interested in the fact that we have peace with each other. I've reached the point in my life where I'm not in a hurry to get to anything. If it's there, great. If it's not, cool."
While a potential reunion is still unconfirmed, Iha does appear on Corgan's upcoming solo album, Ogilala, which will be released October 13. The guitarist guests on a song called "Processional," marking the first time Iha and Corgan have played on the same song since the 2000 Pumpkins album Machina II/The Friends & Enemies of Modern Music.
Corgan has also been in regular contact with Wretzky, who's stayed out of the spotlight since leaving the Pumpkins in 1999.
"I talk to D'arcy all the time," says Corgan. "We reconnected, I guess, about a year and half ago. We talk really regularly. I'm really happy to have her back in my life."
Copyright © 2017, ABC Radio. All rights reserved.