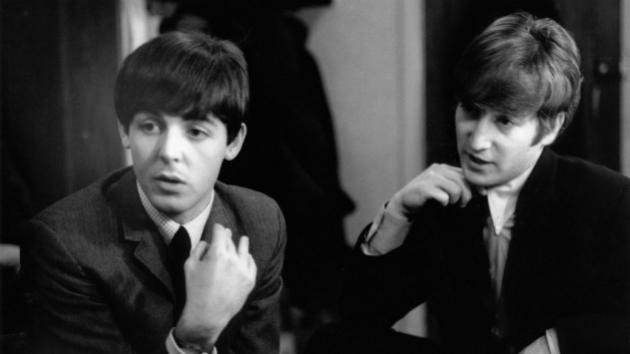 Val Wilmer/Redferns
Val Wilmer/RedfernsAn unreleased, early demo version of the Beatles' classic "What Goes On" could be yours if the price is right.
Online record dealer Parlogram is auctioning off an acetate demo of the song from early 1963. The band would revive the song two years later for the Rubber Soul album in 1965.
The demo features John Lennon singing and accompanying himself on acoustic guitar with Paul McCartney singing harmony on the chorus. It also features original lyrics on the verses that differ from those on the later version. Ringo Starr would take the lead on the Rubber Soul version.
The song itself actually predates The Beatles. Lennon told interviewer David Sheff in 1980, "That as an early Lennon written before the Beatles when we were the Quarrymen, or something like that. And resurrected with a middle eight thrown in, probably with Paul's help, to give Ringo a song and also to use the bits because I never liked to waste anything."
According to Parlogram, George Harrison gave the nearly-two-minute acetate to a family member. It original was sold at auction in 2012 as part of a lot of several items.
The acetate is being auctioned on eBay, and Parlogram has uploaded a snippet of the demo to YouTube. Bidding ends October 1. As of Thursday night, bidding stood at 2,222 pounds or around $3,016.
Copyright © 2017, ABC Radio. All rights reserved.