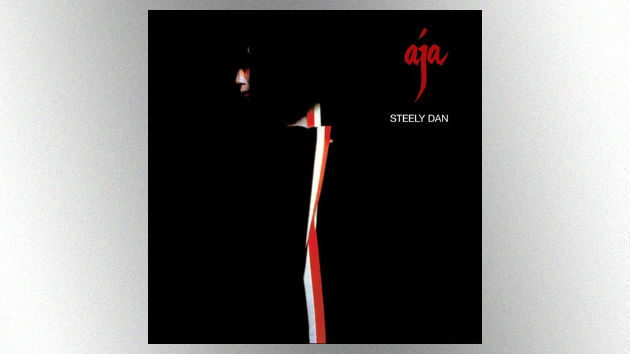 ABC Records
ABC RecordsSteely Dan's classic album Aja was released 40 years ago Saturday. Before he was a solo star, or even a Doobie Brother, Michael McDonald was one of the musicians who worked with Steely Dan on tour and in the studio. He sang on many of their albums, including Aja, notably on the hit single, "Peg." Michael recalls the day he recorded that song, he felt very insecure about his vocal abilities.
"My anxieties of working with those guys was that I wasn't going to be able to cut it," he tells ABC Radio. "I mean, I sing, but I'm not one of those studio kind of singers that has a three-octave range, and all kinds of breath control. I smoked too much and I drank too much."
That's why, he recalls, "I remember being terrified by that whole session."
Michael was the only one doing all the harmonies on "Peg," but they were so difficult that he found he couldn't stay in tune. "If I heard the other part, it was just too close to what I was singing," he admits. "So I sang all the parts completely solo and then they brought 'em all back [together]…and they sounded great."
It's no wonder that Michael was nervous working with Steely Dan, though. The duo's Donald Fagen and the late Walter Becker were notorious perfectionists.
"I always enjoyed working for Donald and Walter, [but] they could be harsh taskmasters," Michael remembers. "A lot of it was just their sense of humor…their songs are always a kind of a study in irony and sarcasm, and I always thought that was the best part of their music."
Michael is currently on the road in support of Wide Open, his first new album of original material in more than 15 years.
Copyright © 2017, ABC Radio. All rights reserved.