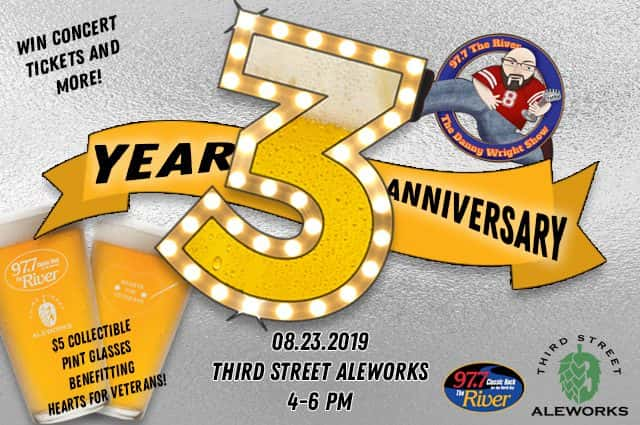 Come out and celebrate the Danny Wright Show 3 year anniversary!
Danny Wright and the River team will be out from 4-6 PM on Friday, August 23rd at Third Street Aleworks in Downtown Santa Rosa.
Purchase a limited edition 97.7 The River pint glass for $5, with proceeds benefiting Hearts for Veterans which provides financial assistance for veterans!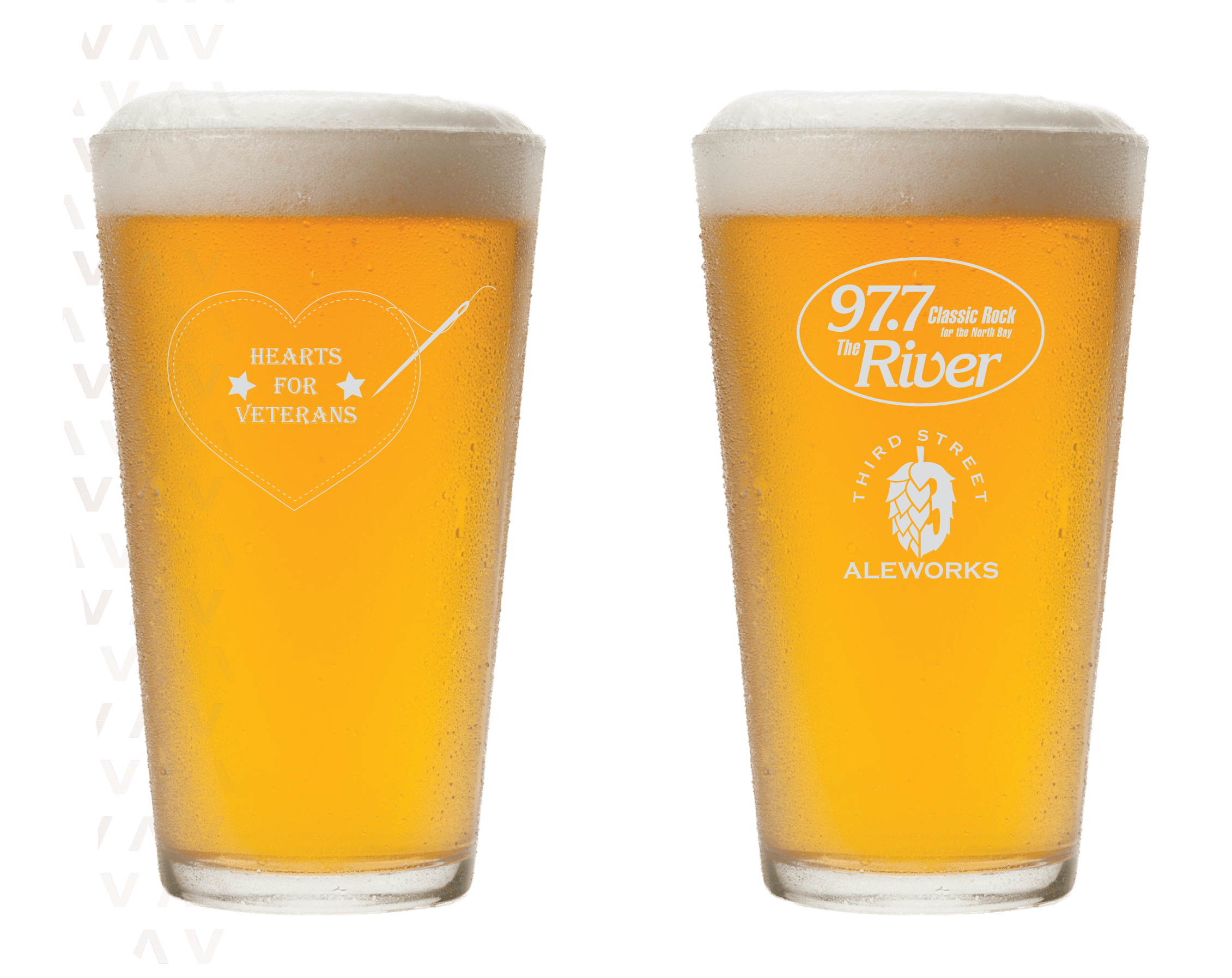 Win a ticket trio in honor of Danny's 3rd anniversary – enter to win tickets to see Lynyrd Skynyrd, Iron Maiden, and The Who!
Plus, take advantage of drink specials and more!
It's all going down on August 23rd from 4-6 PM at Third Street Aleworks!