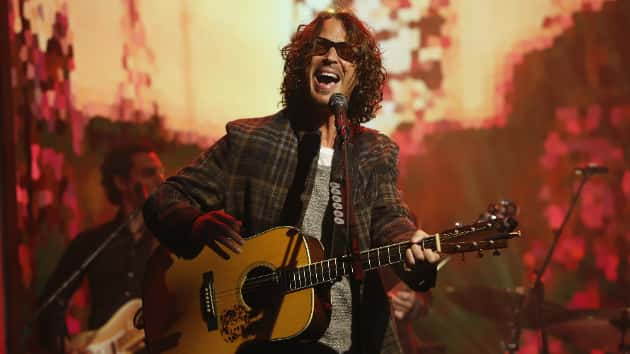 ABC/Randy Holmes
ABC/Randy HolmesChris Cornell's ex-wife Susan Silver is suing the late Soundgarden frontman's widow Vicky Cornell, The Blast reports.
According to documents obtained by the gossip outlet, the suit is over child support payments for Silver's daughter with Cornell, Lillian Jean. Silver claims that Vicky and the Cornell estate are not covering certain medical and educational expenses as ordered by the court as part of her divorce settlement from Chris in 2004.
Cornell married Silver — who managed Soundgarden, as well as Alice in Chains and Screaming Trees — in 1990. Following the couple's 2004 divorce, he married Vicky later that same year, and they had two children: daughter Toni, and son Christopher.
Copyright © 2019, ABC Radio. All rights reserved.