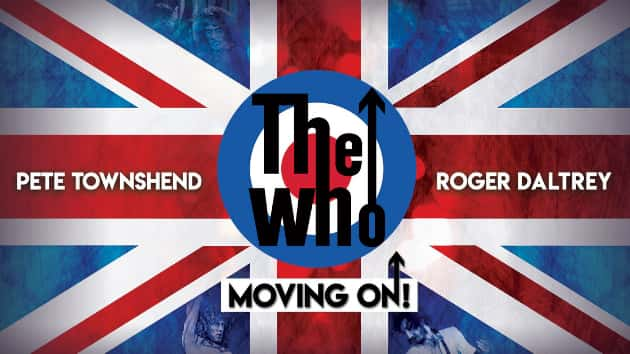 Courtesy of Live Nation
Courtesy of Live NationThis past September, The Who postponed concerts in Denver and Dallas and cut short another show in Houston after singer Roger Daltrey came down with bronchitis. Now, the legendary British rockers have announced makeup dates for all three concerts that will be held in the spring of 2020.
The rescheduled shows will take place April 27 at American Airlines Center in Dallas, April 30 at Toyota Center in Houston, and May 2 at Pepsi Center in Denver. Tickets for the original dates will be honored at the new concerts.
The shows are part of the Moving On! Tour, which features Daltrey, guitarist Pete Townshend and The Who's touring band accompanied by an orchestra.
Last month, Townshend posted a video on his Instagram account discussing The Who's intentions to reschedule the postponed gigs, while also letting slip that the band likely will be playing the 2020 New Orleans Jazz & Heritage Festival.
The rescheduled U.S. shows will be preceded by a U.K. leg of the trek running from a March 16 concert in Manchester through an April 8 performance in London.
Meanwhile, The Who will release their new album, WHO, on Friday, December 6. Fans that purchased a pair of tickets to a show on the Moving On! Tour received a code to redeem a CD copy of the record, which is the band's first studio effort in 13 years.
Copyright © 2019, ABC Audio. All rights reserved.