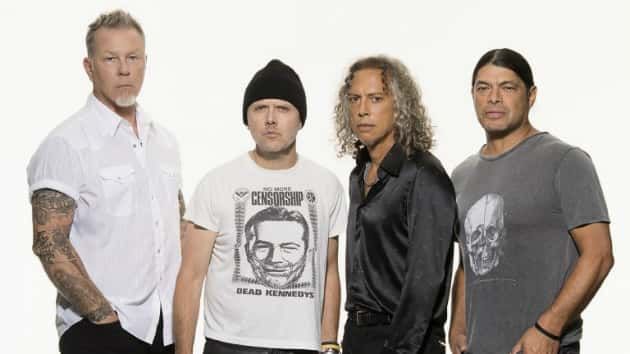 Credit: Ross Halfin
Credit: Ross HalfinMetallica has announced the rescheduled dates for the band's South American tour, which were postponed due to the COVID-19 pandemic.
The outing, which was originally set to kick off in April, will now begin December 4 in Argentina. Other stops include Chile and Brazil.
As with the April dates, Greta Van Fleet will also be on the bill for the rescheduled shows.
Metallica announced the tour postponement earlier this week. In addition to the moved South American dates, the 'Tallica headlined Epicenter and Welcome to Rockville festivals were canceled as a result of COVID-19.
Copyright © 2020, ABC Audio. All rights reserved.