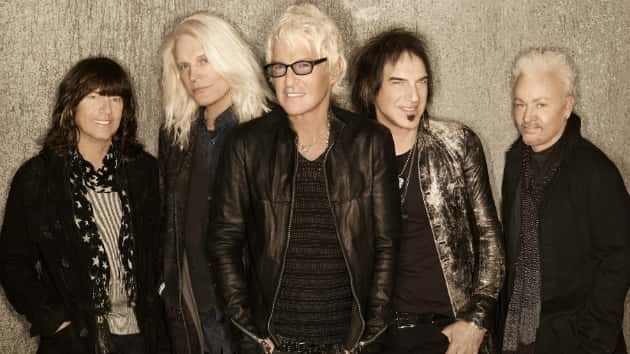 Credit: Randee St. Nicholas
Credit: Randee St. NicholasREO Speedwagon is featured on a new episode of the Netflix crime drama Ozark, whose third season premiered today.
The veteran rockers appear in the third episode of the season, which happens to be titled "Kevin Cronin Was Here," in reference to the band's frontman.
"We are big fans of Ozark here in the Cronin house, and have been waiting patiently for Season 3," says Kevin. "The family will be snuggling up and going on a major Ozark binge this weekend. Be safe and take care."
Ozark focuses on the story of a crooked Chicago-based financial adviser named Marty Byrde, portrayed by Jason Bateman, who hides out in the Ozarks in Missouri with his family after becoming indebted to a drug cartel boss, and is told to launder $500 million.
The program also features Laura Linney and Emmy-winner Julia Garner.
Meanwhile, like just about every other touring music act, REO Speedwagon has been forced to postpone some shows because of the COVID-19 coronavirus pandemic. The next confirmed date still on the band schedule is a May 20 concert in Westbury, New York. Visit REOSpeedwagon.com for more info.
Copyright © 2020, ABC Audio. All rights reserved.