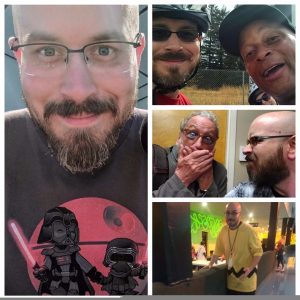 Danny Wright is a Bay Area Native, born and raised in San Francisco.  Danny has been on Sonoma County Air Waves since 2001. He's a self proclaimed "Hard Core" 49ers and San Francisco Giants fan. When he's not on the air, he loves spending time with his wife and 2 young daughters or biking around Sonoma County.
What do you love about Sonoma County? The Seasons! Fall and Spring are soooo amazing here! LOVE IT!
What's something someone might not know about you? I do not know how to whistle… :/
Are you a fan of any sports teams?  Big 49ers & Giants Fan!!!